Summerlee & Brenden Rowe
Dr. Kozlow and Staff,
We appreciate so much all your help and support with my pre-wedding teeth situation. It was such a crazy time and you helped us get through the two root canals and ready for our special day. The wedding was beautiful and I was pain free. What a blessing!
Alex & Clinton Smith - Helena, AR
Dr. Kozlow & Staff - We're so grateful to the Lord for you - we've been searching for someone who would do an excellent job - My husband & I have been showing our new teeth & eating up a storm. You're #1 & we're praying GOD's continued blessings upon you & your families.
Judy Rorrie - North Dallas Shared Ministries
Thank you for being a part of this wonderful clinic - it's amazing to realize the many people who are being helped in a myriad of ways because so many believe that giving is essential to their well-being.
You remind us all of what miracles can happen because of one person. You initiated, implemented and sustained the Dental Clinic. There is no adequate thank you. Plus you are one cool, nice guy with a lovely lovely family.
Elizabeth O. Savannah, Gorgia
Dear Dr. Kozlow,
I am staggered by the pain relief I have after removing those old fillings. I really feel like a new person and wanted you to know how much I appreciate you and your staff.
I have told everyone who will listen about the difference in how I feel. I do caution to have the right dentist which, of course, is you. Several friends have had this done and haven't had any major changes in how they feel. I'm not sure if they are lucky or have no idea that they could have some trouble.
Again, thank you for your superior care, coming in on your day off to help me get home a little sooner and making a not wonderful situation a great event.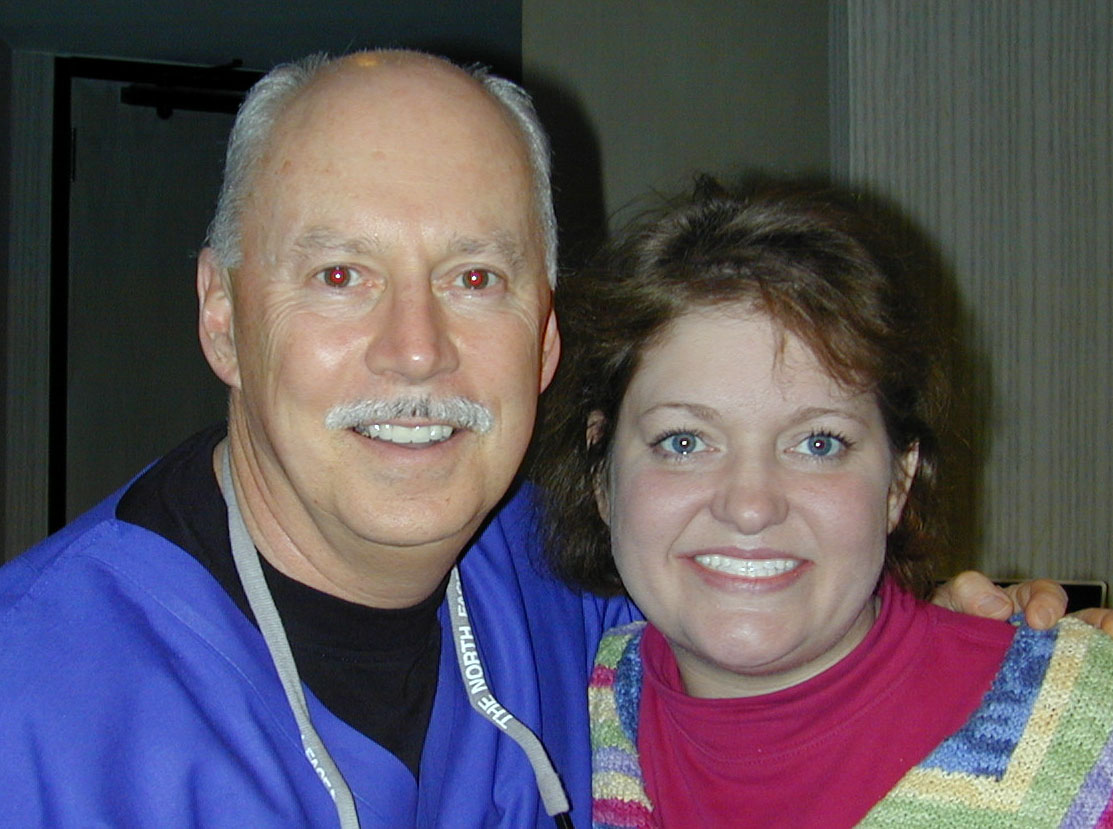 Nancy Powell - West Virginia
There are no words to describe just how wonderful the office of Dr. Phil Kozlow is. I could go on and on about the excellent treatment I received and the personal attention I was given. Dr. Kozlow has to be the best dentist in the US for sure. He took out a mouthful of mercury and I didn't feel a thing. I'm an environmental patient with chemical sensitivites and I was advised by many physician that my body could not handle the procedure. Dr. Kozlow made me feel so comfortable, I did not question his ability and moved ahead and I have never felt better. It was the best decision I've ever made. That is the truth. I have never felt better and I know it is because of Dr. Kolow's talent by removing the mercury correctly, which is no easy feat, especially the number of amalgams I had.
I can't say enough about Dr. Kozlow's talent, or his office. It is by far the nicest, most professional Dr.'s office I've been too and believe me that is quite a few! They all smile and genuinely care about each other and I think they genuinely care about their patients as well. I feel lucky to have met them all and they make me want to keep coming back to the dnetist more often than needed.
Mike Hare
Since I have been coming to Dr. K, He and his staff have made me more interested in the health of my teeth.
The entire practice makes me feel like they care about me and my health. I appreciate the care and work I receive from Dr. K and his people.
Don Gailey
Dr. Kozlow has been my dentist for almost twenty years. I continue to drive from Denton to take advantage of his excellent dental services. Dr. Kozlow employs both competent and friendly hygienists, assistants, and office staff. Dr. Kozlow provides superior quality dental work at a fair price but most importantly he cares for the welfare of his patients. Dr. Kozlow is always aware of developments in dental technology to provide his patients with the best dental case.
Andy Lawrence
Phil Kozlow is not only a very pleasant experience for a dentist but is also highly competent and thoroughly professional.
From the moment he explains your procedure till the moment he is finished you feel confident and secure. The greatest pay off is his work. He is simply the best of his profession.
Mark Wiggins
Dr. Kozlow's office has always been very professional, friendly, and sensitive to my needs as a patient.
After not seeing a dentist for 5 years, I needed some minor and major dental work. Looking back, I would not choose any other dentist for the "pain-free" dental care I received.
I married into Dr. Kozlow's office as approximately 9 members of my wife's side of the family including my wife, either have been or are currently patients of Dr. Kozlow.
Your comfort is our first concern
Here at Philip R. Kozlow, D.D.S., your comfort is our number one priority. We will do our utmost to put you at ease and keep you feeling relaxed and secure. Under the experienced leadership of Dr. Philip Kozlow, our dedicated team of professionals is at your service to explain your treatment thoroughly and answer any questions you may have.
Friendly, caring staff
The friendly, caring staff of Philip R. Kozlow, D.D.S. in the Dallas, Texas area strive to make you feel comfortable and well-cared for at your dentist appointment. Philip Kozlow, D.D.S. is committed to serving you and your family's dental needs, year after year. Come and see what we have to offer in a professional setting where top-notch customer service still matters.
Quality, individualized care
You're unique, and you deserve quality, individualized care. Dr. Philip Kozlow believes your dental experience should blend the best of the personal and the professional. At Philip R. Kozlow, D.D.S. in the Dallas, Texas area, we take the time to get to know you and understand your dental needs. Dr. Kozlow and his staff are dedicated to providing you with top-quality dental care designed exclusively for you.